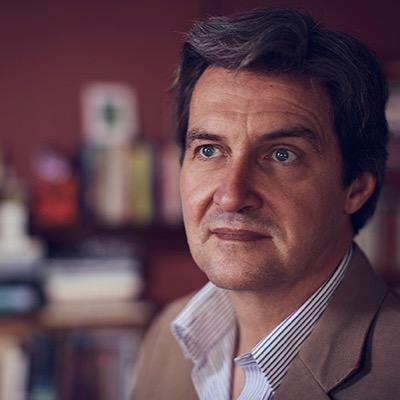 Rodney Croome, AM
LGBTI Activist
Rodney is a life long advocate for LGBTIQ+ equality. He is known to most Australians for his role in advocating for marriage equality – he spent the last 13 years on the cause and was the founder and national director of Australian Marriage Equality. But he has also advocated on a range of other issues including LGBTIQ+ parenting, discrimination protections, civil unions, school inclusion, policing policies and blood donation. He fronted the successfull campaign to decriminalise homosexuality in Tasmania, which involved the UN, Amnesty International, the Federal Government and the High Court. Rodney has written two books on marriage equality and one on the movement to refuse services to LGBTIQ+ people in the name of religion titled "Devil in the Detail".
Marriage equality did not bring an end to discrimination and prejudice. Rodney Croome will look at what challenges remain and what can be learnt from the marriage equality debate that will help meet those challenges.
Gillian Triggs
Australian Humanist of the Year 2018
Emeritus Professor Gillian Triggs was the President of the Australian Human Rights Commission from 2012-2017.
Gillian graduated in Law from the University of Melbourne in 1968 and gained a PhD in 1982. She has combined an academic career with international commercial legal practice and worked with governments and international organisations advising on including law including human rights law. She is focused on the implementation in Australian law of the human rights treaties to which Australia is a party, and on working with nations in the Asia Pacific region on practical approaches to human rights.
Prof Triggs will only be speaking at the celebratory dinner.
Uncle Lewis Yerloburka O'Brien, AO
Kaurna Elder
Uncle Lewis Yerloburka O'Brien was born at Point Pearce mission, on the Yorke Peninsula, South Australia, on 25th March 1930. Although born on Narungga country, Uncle Lewis is Kaurna. His family relocated there in the nineteenth century, after the loss of the land-holdings of his great, great grandmother, Kudnarto, in the northern-most reaches of Kaurna country, near the Clare District.
Uncle Lewis' grasp of culture came about from his systematic instruction by Elders and relatives during his years at Point Pearce. As a Kaurna Elder, Uncle Lewis has provided three decades of cultural and pastoral support to Aboriginal children, families and inmates. His face-to-face work has been complemented by substantial contributions to scholarly and creative domains, particularly with respect to the maintenance and promotion of Kaurna language and culture. His body of work, however, includes significant political and community contributions that range from Aboriginal Advancement League involvement in the 1960s to leading organisations or committees concerned with heritage, arts, sport, reconciliation and all levels of education. His tertiary-level contributions have involved Kaurna language support at the University of Adelaide, research support at the University of South Australia and student support, as a visiting Elder, at Flinders University. At the University of South Australia, he consulted on integrating Indigenous knowledge into science and engineering programmes, an Australian first.
Dr Victoria Skinner
Victoria is a Project Officer with the Don Dunstan Foundation, working on the Adelaide Zero Project, an initiative to end street homelessness in the inner city. She graduated last year from her PhD at The University of Adelaide, studying soup kitchens in Adelaide. She has a Bachelor of Laws and Legal Practice and Honours in Politics from Flinders University
The Adelaide Zero Project is an initiative to end homelessness in the inner city. The Project is based on a highly successful approach in the United States known as Functional Zero. A community reaches Functional Zero when the average capacity of its housing system is greater than the existing need and this can be proven with data. The Project is taking a Collective Impact approach and the Don Dunstan Foundation is currently acting as the backbone organisation.
ProfessorRobert Phiddian
Researcher
Associate Professor Robert Phiddian is Deputy Dean of the School of Humanities at Flinders and is Director of the Australasian Consortium of Humanities Research Centres. He teaches in literary studies and his research areas are Jonathan Swift, political cartoons and the public humanities.
Captain Tanya Watkins
Church of the Flying Spaghetti Monster Australia
Tanya is the current President of HSSA, Captain of the Church of the Flying Spaghetti Monster Australia and long term committee member of Flinders University Secular Society.
A passion for secularism and equality and equity for everyone drives everything she puts her mind to. Under her leadership, the Church of the Flying Spaghetti Monster in Australia has grown to over 4000 members (and if one interpretation of the most recent census is to be believed, up to 100,000 members!). Most recently, Tanya was invited to participate in the consultation process for the federal government's Freedom of Religion Review where she answered questions put to her by the Hon Philip Ruddock and Father John Brennan, members of the expert panel.
Angela Carey
Common Equity Housing SA Ltd
Angela Carey is CEO of Common Equity Housing SA, an organisation that promotes and supports housing co-operatives. She has a Bachelor of Management (Marketing), Diploma in Project Management and is a Graduate Member of the Australian Institute of Company Directors. In her own time, Angela is actively involved as a member of the Homeless Persons Accommodation and Services Committee at St Vincent de Paul.
One of Angela's goals is to help improve the options along the housing continuum for all South Australians – starting by eliminating homelessness, providing public housing for the most vulnerable, growing the essential community housing sector and making affordable home ownership available sooner.